Residential sales activity slowed further in April as the market settled into its current rhythm.
Sales volume New Zealand-wide decreased annually by 35%. Auckland also saw a decrease in the activity of 41.3%. As did our local markets – the North Shore and North West – seeing a decrease of 43% and 36.5% respectively.
Although sales volume eased significantly, price growth remained moderate with the median sale price for the North Shore increasing 11.3% year-on-year and the North West seeing a median increase of 8.9%.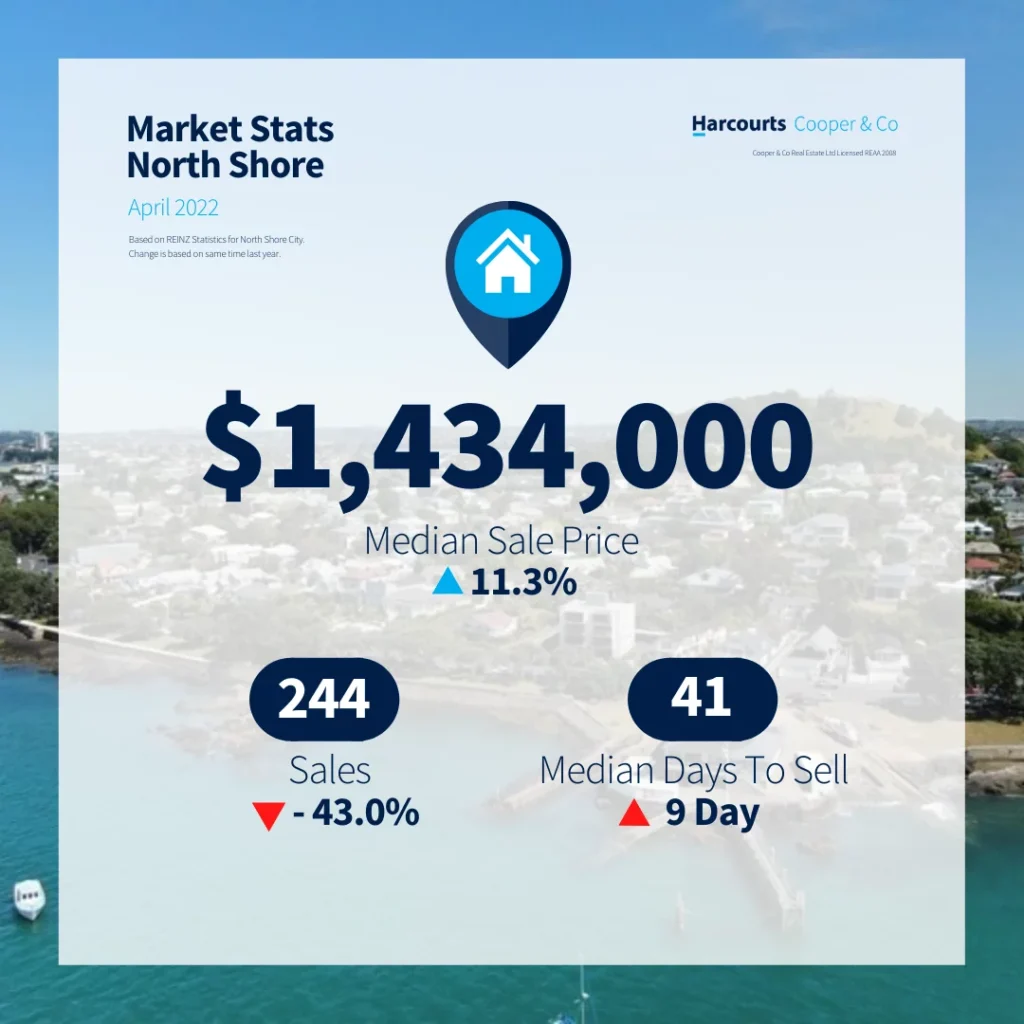 In April it's not uncommon to see a drop in sales numbers coming off the back of March – one of the strongest months in the annual property market cycle. This is further accentuated by a number of public holiday weekends.
As properties remain on the market for longer, buyers are given more choice – resulting in prices easing and sales volume decreasing. The median days to sell in April for the North Shore increased by 9 days to 41. The North West saw an increase to 37 days, up 8 days from April 2021.