Demand from both owner-occupiers and investors for live & work properties is exceptionally strong as they tick a lot of boxes!
What is a live & work property?
Live and work properties are predominantly unit title properties designed and consented for residential use on the first floor and commercial use on the ground floor.
What are the benefits of a live & work property?
Sought after by small business owners who see the benefit in combining accommodation needs with their business requirements, these properties come in a variety of layouts.
The most popular, ground floor warehouse/office with first-floor living, usually 1-2 bedrooms, offer excellent flexibility. Many are set up with separate entrances and can be individually occupied, a point that also appeals to investors.
Other designs include living up and office or workspace down. These appeal to office-based businesses and service type retail uses such as hairdressers, beauty therapists, physiotherapists and more.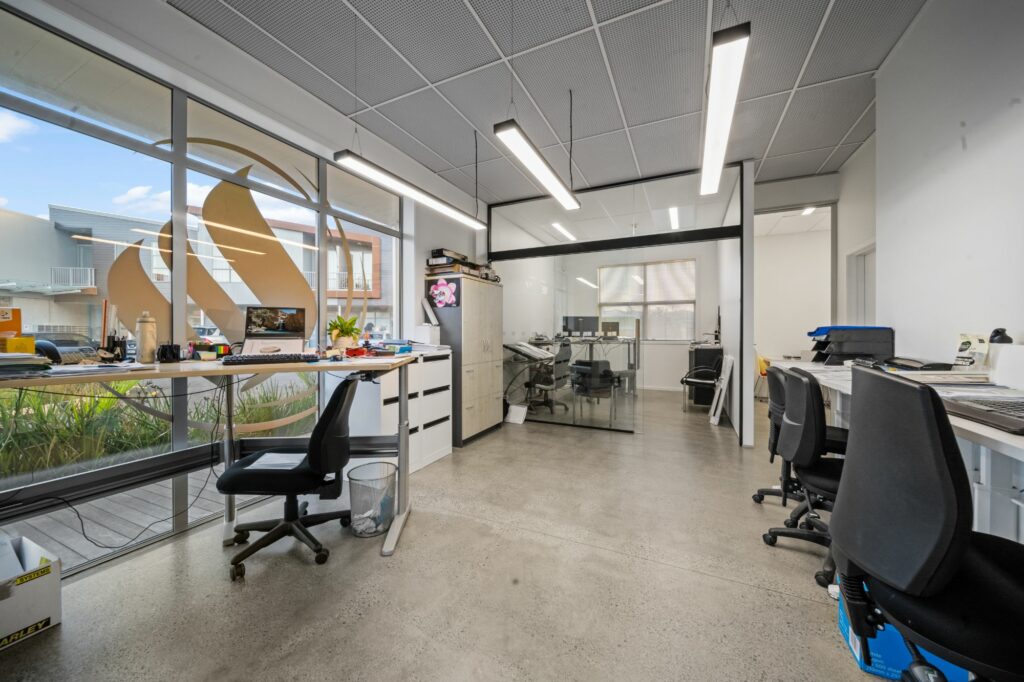 Residential vs Commercial vs Live & Work for Investors
Generally proven to be excellent investments, live & work units and have seen strong capital growth in recent years as residential values have skyrocketed. The appeal of waking up and walking downstairs to work with no commuting has seen keen demand for these properties by both owners and tenants.
If you are looking for a highly functional property to combine living with your business needs or a passive investment for which there is both good tenant demand and rental returns plus potential capital gain in the future then look no further.
Although the current market appears a little uncertain with interest rates slowly on the rise, it is still a good time to buy. Interest rates are relatively low and in many instances, it is possible to own a live & work unit and pay the mortgage for a lot less than it would cost to lease or rent it.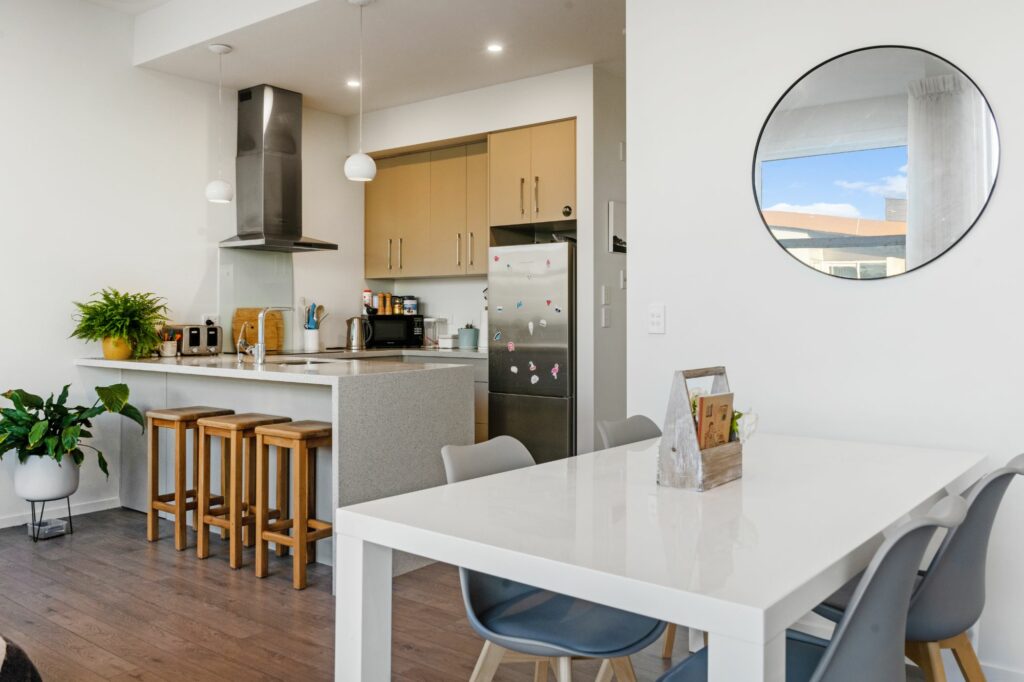 12 Things to Consider Before Buying a Live & Work Property
1. Location & Neighbours
Review the surrounding properties, check for noisy industrial businesses that may operate longer hours.
2. Multiple Tenants
Does the property offer the ability to lease to separate tenants, a commercial tenant for the warehouse/office portion and a residential tenant for the apartment? Check for secure separate entrances and power meters.
3. Leasing
It is not uncommon to lease the entire property under a commercial lease. The standard ADLS lease requires the tenant to pay the rates, body corporate levy which includes building insurance, building warrant of fitness and other property maintenance related charges.
4. Layout
Does it offer apartment/warehouse or apartment/office configuration? Generally, apartment/warehouse configurations are easier to lease.
5. Construction
Consider the materials used, cladding and quality of the structure. Is it low maintenance, tilt slab, block or plaster? Any signs of internal leaks. Check the earthquake rating and soundproofing. Avoid surprises, always get a professional building inspection prior to purchasing.
6. Parking
Is it exclusive use parking with at least one or preferably two spaces? Are there visitor spaces available? Enough room for truck deliveries and unloading?
7. GST
Always seek professional tax advice relating to GST. Ensure you are GST registered if purchasing commercial premises from a GST registered vendor or GST may be added to the purchase price. Check for GST apportionment between the residential and commercial components.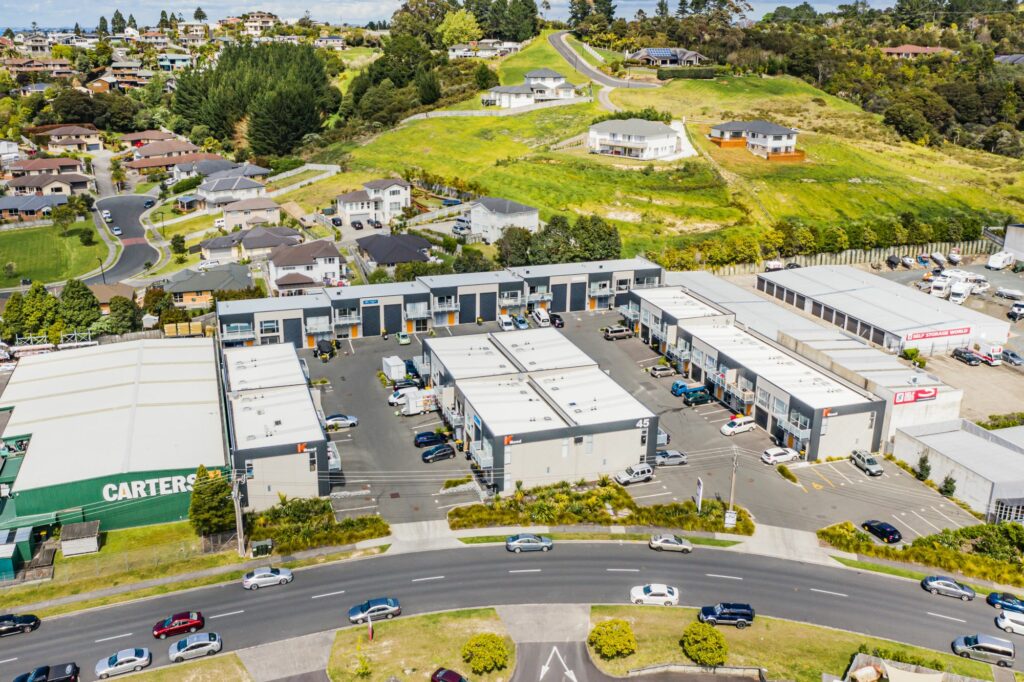 8. Leases and Rental
If the property is tenanted check the rental paid, is it above or below market? What are the lease terms? Will it provide the potential for rental growth? Check for regular payment history and possible arrears owing. Seek professional valuation advice if you are uncertain.
9. Body Corporate Issues
Check what the annual body corporate levy includes. Request the last 2-3 years' of Body Corporate AGM minutes, these will highlight any issues in the complex and likely future costs such as maintenance. Ask to see the long-term maintenance plan. Make sure you are provided with a pre-contract disclosure statement (PCDS).
10. Business Use
Ensure your planned business use complies, check the Body Corporate rules regarding uses that are not permitted, e.g. many exclude automotive-related businesses.
11. Funding
Banks categorise live & work properties as commercial and most require a larger deposit if purchasing a commercial property versus a residential property
12. Seek Independent Legal Advice
Before you purchase always have your lawyer check all documentation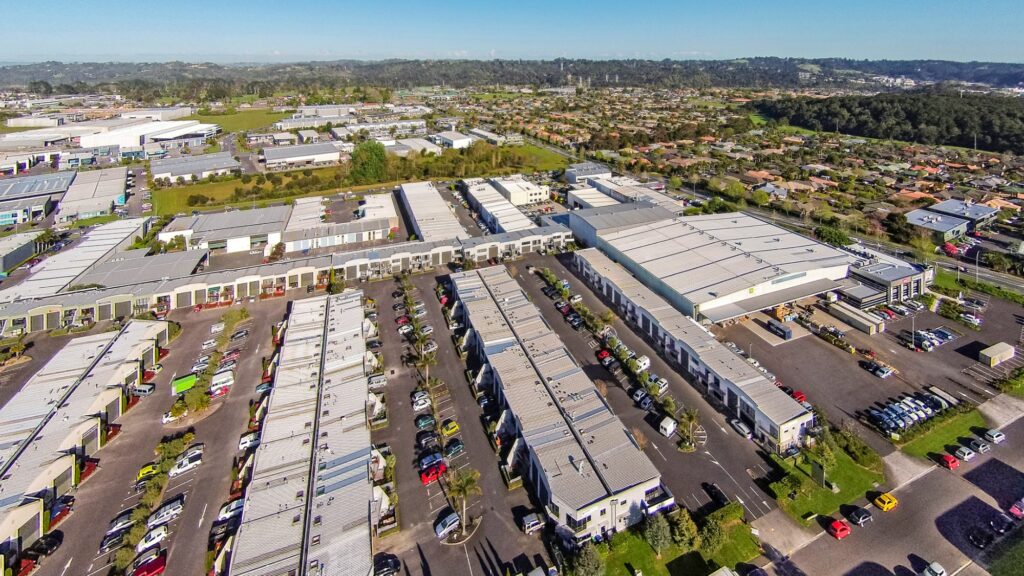 Thinking of buying or selling a live & work property? Get in touch with Dave Lane today. With over 18 years of experience and 30+ live & work properties sold, I am your go-to expert. Contact me today for a complimentary no-obligation value assessment of your property.